By now you may have already done some research into Pruvit, or, perhaps this will be the first time you've heard about the company. This article will educate and inform you about the Pruvit opportunity, what it entails for those who are looking to start their own Pruvit business, and how to get started as a Pruvit Promoter.
List of Countries Where Pruvit is Available
---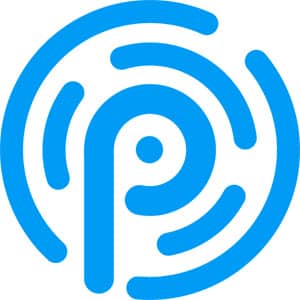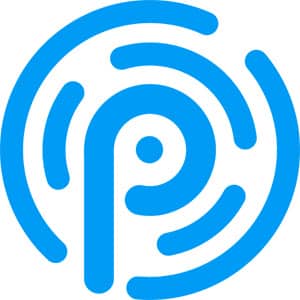 ---
Why Choose Pruvit?
Ketones, ketones, and more ketones!
Since 2015, Pruvit has pioneered the tremendous growth of the ketone conversation into the global marketplace. In just 2 years, Pruvit achieved the DSN Global 100 List of top direct selling companies with over 200 million in revenue while only being present in 3 countries. Pruvit is on pace to double in growth year over year and become a BILLION dollar company within its first 5 years.
Pruvit has teamed up with top experts and thought leaders in ketone research and education to create products that are leading the keto marketplace in technology and efficacy. Because Pruvit continually invests millions of dollars back into research and product development, they've been able to stay years ahead the competition in terms of product quality and ingenuity.
The Keto Market is Growing Rapidly
To show you the amazing growth that Pruvit has single-handedly pioneered into the keto industry, let's take a look at a Google Trends graph: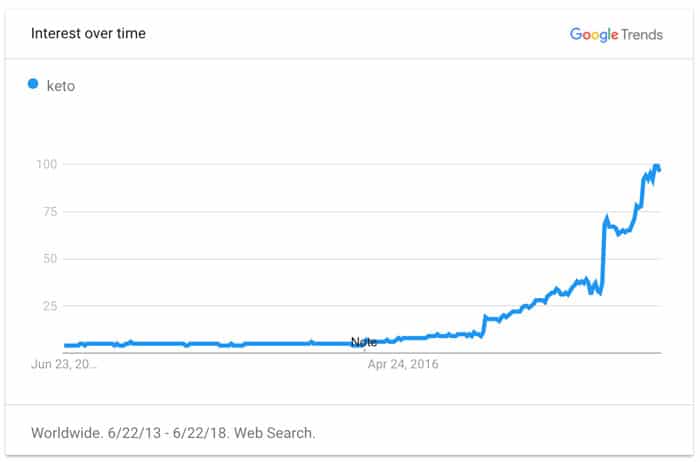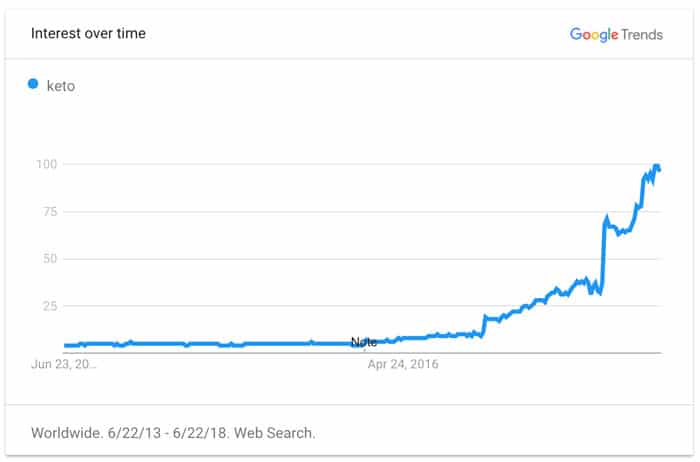 As you can see, when Pruvit was founded in 2015, the search term "Keto" began to rise in regards to search interest around the world. As Pruvit continues to grow and introduce new innovative keto products into the industry, the growth curve becomes even more prevalent.
Pruvit vs Competing MLM Industries
As for competing products and industries of other MLM companies, "Keto" has now become the #1 search term in regards to search interest: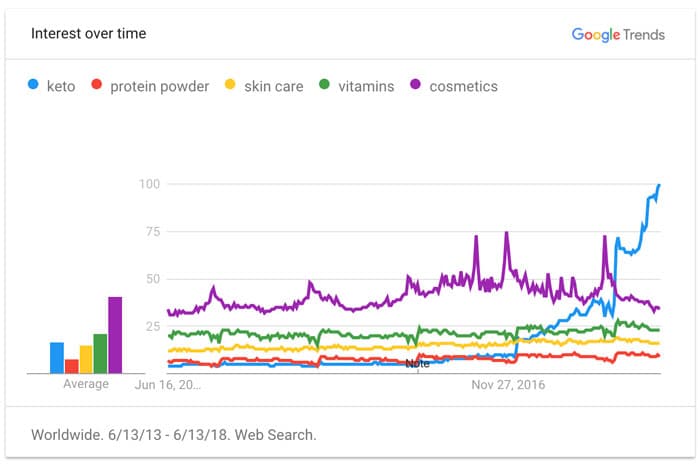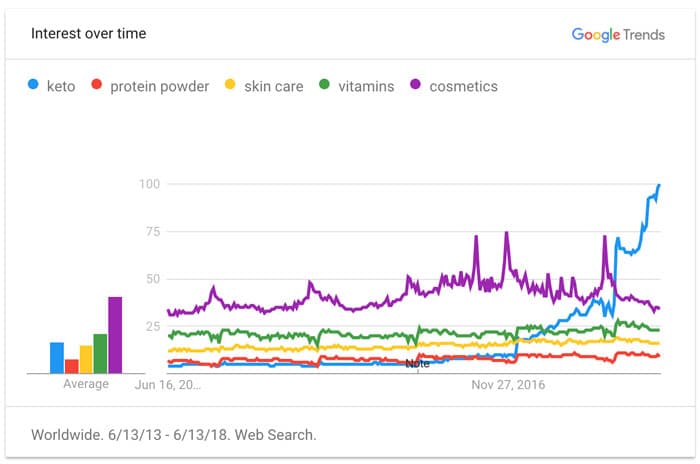 This Google Trend shows some profound data. These are real people with real interests. Timing has proven to be a big part of massive success in the network marketing industry. Being at the front of this Keto explosion that has taken the world by storm will give you the opportunity to cash in on the tremendous growth that is happening now, and for many years to come!
---
Benefits of Being a Pruvit Promoter
Pruvit is the leader of a new trend in the network marketing industry focused on community-based marketing. While your typical MLM company is primarily focused on recruiting, Pruvit is a costumer-focused company that leads with positive product experiences.
Rather than building from the top-down, Pruvit Promoters build from a solid foundation. This gives each Promoter the ability to build from a business model based on the positive experiences of each customer who tries the Pruvit products.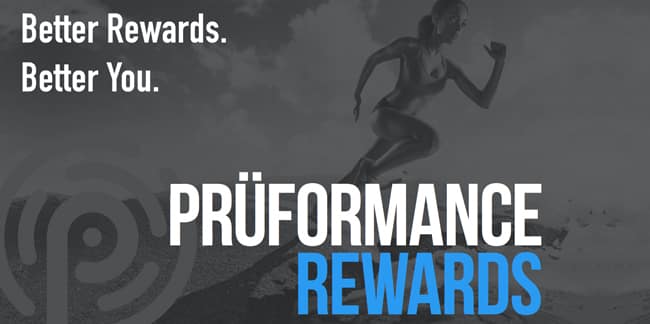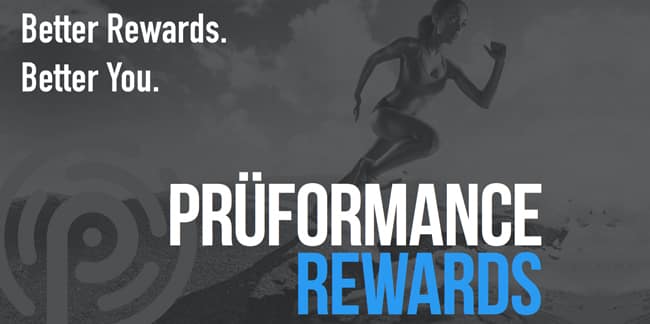 Here are just a few of the benefits of being a Pruvit Promoter…
Pruvit Compensation Plan
Have you ever been part of an MLM company where you build a large team in your business only to find out that you are still getting paid very little commission due to not having met volume or team rank requirements? It's unfortunate, but the truth is, the old way of network marketing compensation penalizes distributor by requiring you to have a certain number of ranked members in your downline before you can rank up yourself.
The Pruvit compensation plan rewards promoters based entirely on volume produced. So you get paid on everything that you do. As well, it's a 70/30 binary volume split to qualify for higher ranks, which is much more lenient than the 60/40 requirement by most other MLM companies.
With Pruvit being a cloud-based company there is less overhead, therefore allowing Pruvit to put a higher percentage of commission back into the pockets of promoters!
For more details about the Pruvit compensation plan, check out the full Pruvit Rewards Program.
Pruvit Forward Culture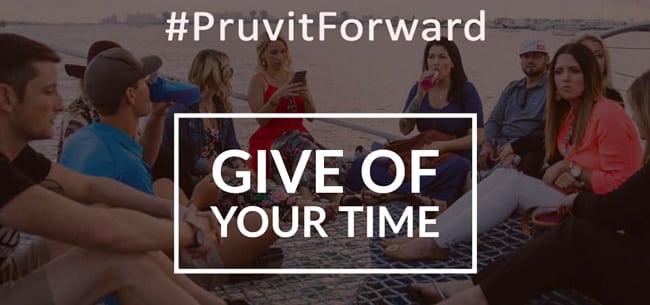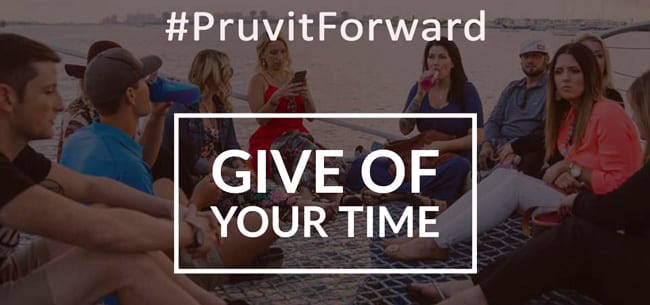 Pruvit is about helping individuals become the best version of themselves. The company is involved in so many diverse ways to give back to those in need. From helping to cure CF, to donating to the Harvey Relief Fund, and giving to the Charlie Foundation, Pruvit looks beyond the business to help others around the world that need it most. Independent Pruvit Promoters have the opportunity to participate in giving back and become part of the Pruvit Forward movement.
Pruvit Events
Every year Pruvit holds several different types of events to help, educate, reward, and recognize the Pruvit community.
Keto//Kademy – KetoKademy is an event dedicated to the education surrounding ketone research. Each year top thought leaders in the keto industry gather to teach participants about the latest findings involving the ketone conversation. Learn about KetoKademy.
MORE – The Pruvit MORE event is centered around helping Promoters looking to catapult their Pruvit business into geometrical growth, dive deeper into proven business strategies, and pinpoint their individual plan for launching a market. Get details about MORE.
EPIK – EPIK is yearly event that Pruvit organizes to reveal major company announcements and hold an award ceremony recognize top Pruvit Promoters.
Better Trips – Every year Pruvit holds an exotic company organized trip to award top producers and promoters in the company. A contest takes place where promoters can earn cash bonuses toward the expense of the trip. However, all Pruvit promoters are welcome to attend and pay their own way for the Pruvit Better Trip.
Pruvit Bucks
Pruvit has created a system of in-house currency that can be earned by a Pruvit Distributor or Customer and used toward product purchases called, Pruvit Bucks. Pruvit Bucks can be used for personal purchases to pay for SmartShip and one-time orders. Promoters can also create coupon codes with Pruvit Bucks to help market their business by giving discounts to customers. Learn more about how Pruvit Bucks can be used here.
Free Product Program
Who likes having a SmartShip payment every month? No one does! Pruvit's Free Product Program was designed so either Pruvit customers or promoters could get their SmartShip product order free every month by simply referring two customers on SmartShip each month.
There are thousands of Pruvit customers and promoters who have been on SmartShip for several years now and have NEVER paid for their product! Get more details about the Pruvit Free Product Program here.
Pruvit SmartShip Program
To reward customers and promoters who commit to SmartShip every month, Pruvit has designed a program that offers a 22% off discount, plus an entire free box of product ($85-$160 value) every 4 months. Learn more about Pruvit's SmartShip program.
Pruvit Car Bonus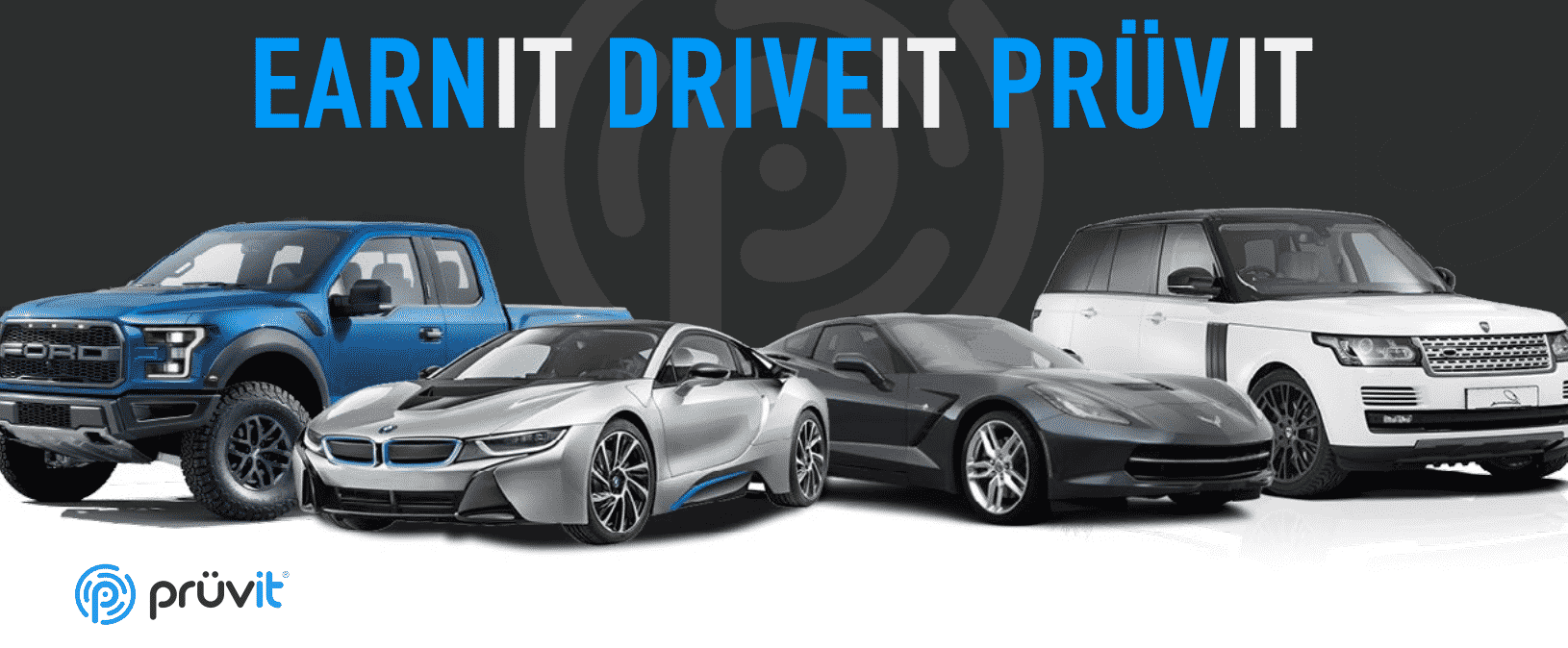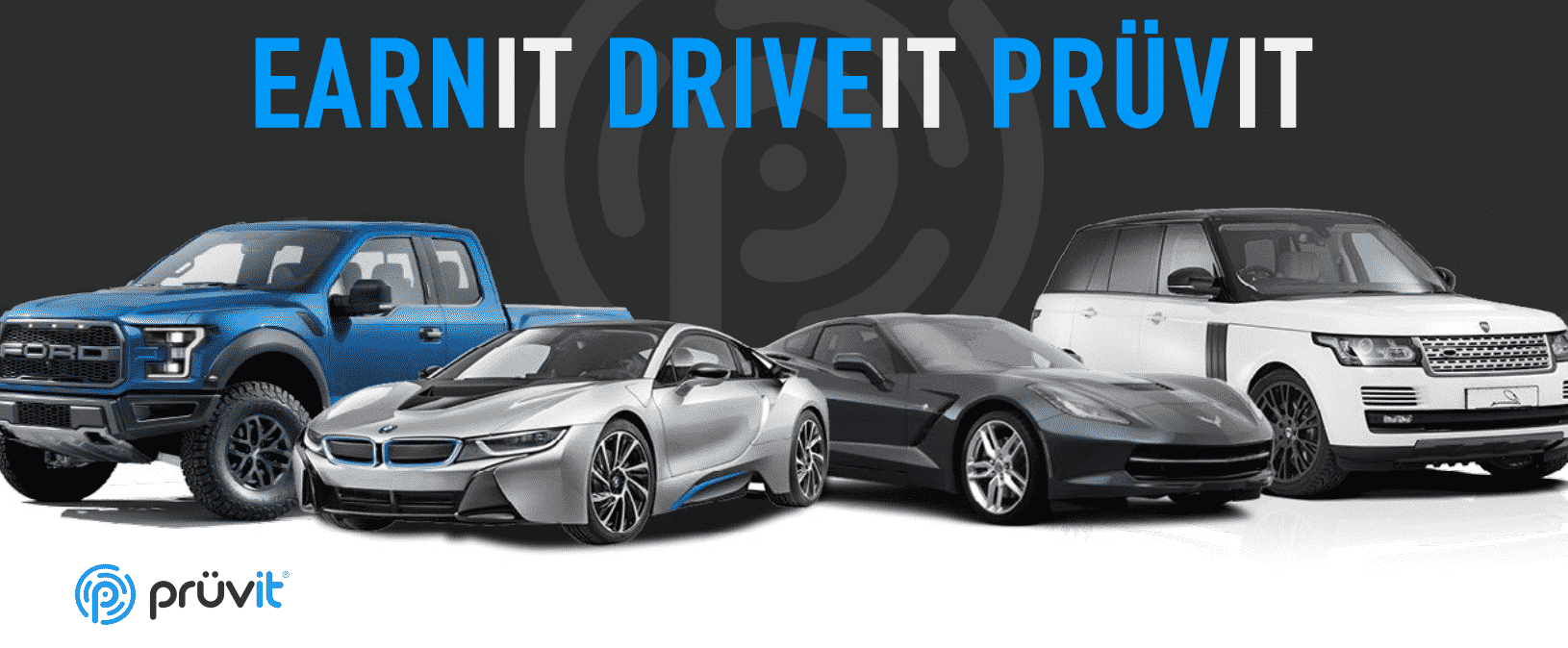 A Pruvit Promoter who achieves Rank 6 or higher will qualify for the Free Car Bonus. All it takes is 30k in total volume each month to achieve this bonus and qualify for up to $800 payment toward your monthly car lease!
---
The Go Challenge
The Go Challenge is the fastest way to kickoff your Pruvit Promoter journey. It gives you the opportunity to earn quick cash and build a solid foundation for a prosperous, long-term business.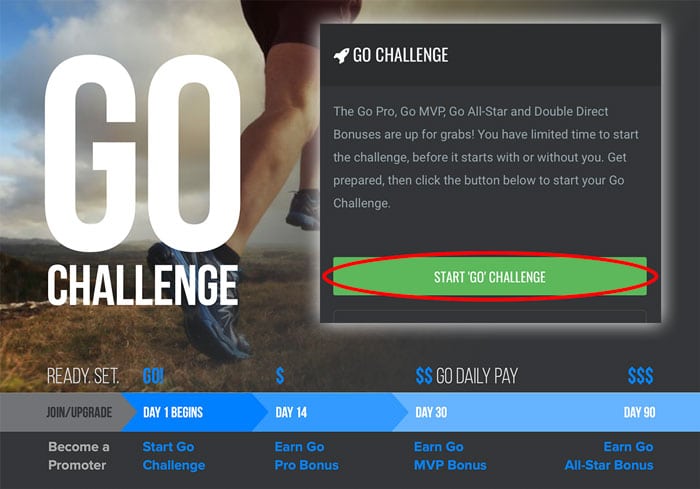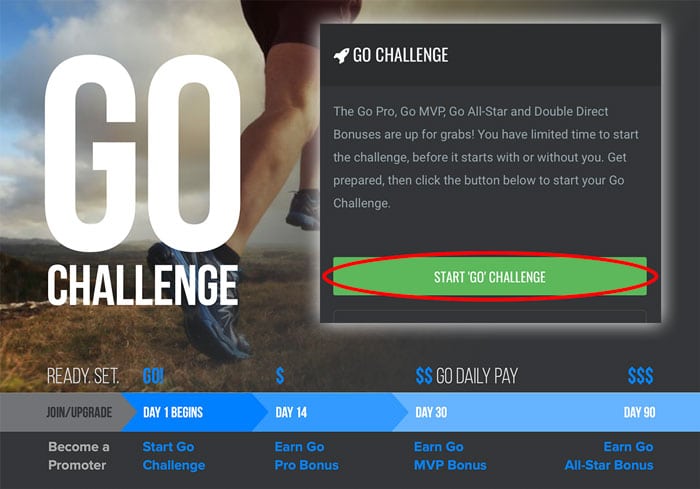 ---
Our Winning Pruvit Team
Our team is composed of a winning combination of skilled recruiters, web developers, online marketers, professional athletes, moms, dads, and people who are simply looking for the pursuit of better. You are only as strong as your weakest link, so we work closely together as a team to build each other up!
We have Facebook groups, exclusive tools, and systems in place to help each promoter on our team to make sure that they reach beyond their maximum potential.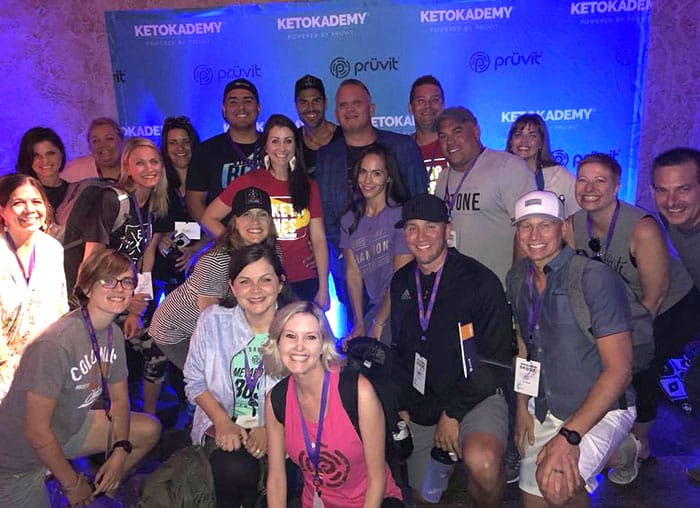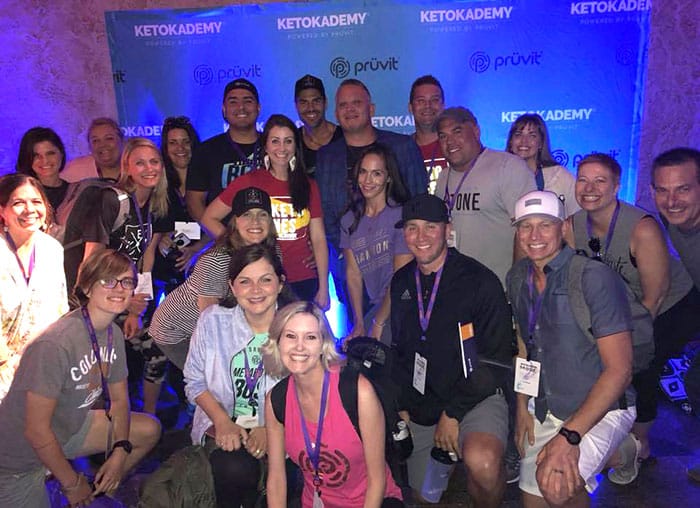 Pruvit KetoKademy in Louisville, KY
One of our team leaders, Michael Rutherford, played a big part in laying the foundation of Pruvit since the company's beginning. He was recently invited by Pruvit corporate to share his experience with the entire Pruvit community. Watch Michael's INSPIRE ON story below.
Michael Rutherford Pruvit INSPIRE ON
---
How to Get Started as a Pruvit Promoter
There are currently a couple different ways to sign up as a Pruvit distributor:
1. Pay the Annual Promoter Membership
Pruvit is unique as a network marketing company in that there is no product purchase required to sign up as a Pruvit promoter. While enrolling in this manner is not ideal as there are certain benefits and bonuses that are excluded, it can be an easy way to get started on a tight budget.
2. Keto OS NAT Promoter Pack
Starting your Pruvit business with a Promoter Pack is the most recommended and popular option. As with any direct sales business, you always want to have some inventory on hand. Think of purchasing  ketones to put product on the shelves in your new store. If you haven't invested in product, you won't be able to provide your customers with products.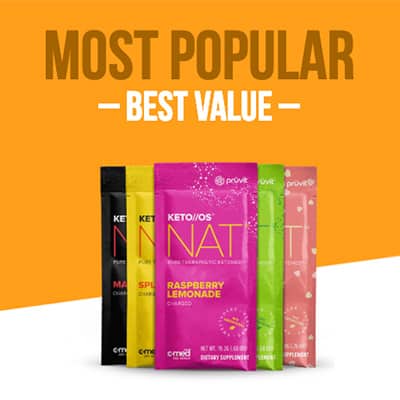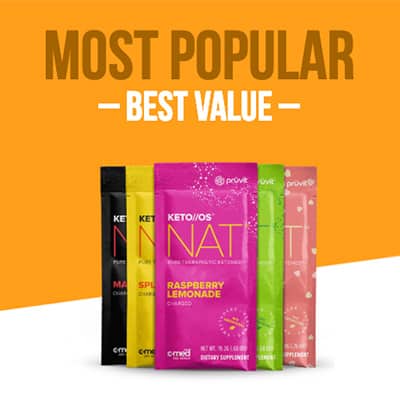 Each Pruvit Promoter Pack comes with a variety of products. Depending on the current offer, you can get the Double Direct Bonus (extra 20% commission on volume) for 30 days, plus Rank 5 Pass (1 year residual commission at rank 5). Learn more about the current Promoter Pack options via the Pruvit website.
---
Are YOU Ready for BETTER? Sign Up Today!
Or, you can…
Fill out the contact form below to reach out to us and discuss the best options to get started as a Pruvit Promoter.