NAT ketones by Pruvit are the most bioavailable ketone salts in the world that are made through the first and only naturally fermented process.
Keto OS NAT
By using an all natural fermentation process, Pruvit has developed Keto OS NAT as the next generation in ketone technology which allows for maximum absorption into the human body. This natural process eliminates the need for unnecessary chemicals and product fillers.
Keto OS NAT is currently available in the following flavors:
Raspberry Lemonade
Splash (Watermelon-Grapefruit)
Heart Tart (Sweetart)
Lime Time
Swiss Cacao
Maui Punch
Blueberry Acai
Strawberry Peach
Trü Passion (Passion fruit)
Berry Blue (Blue Raspberry)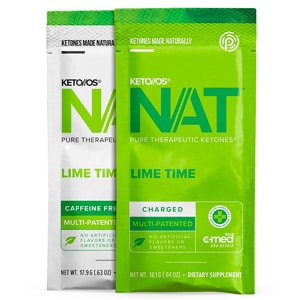 See our comprehensive list of limited edition NAT flavors.
---
Keto OS NAT Fueled by Female
Keto OS NAT Fueled By Female is a new blend of exogenous ketones, vitamins, minerals, and extracts. With a refreshing blend of citrus, this formula was inspired by females but everyone can enjoy it!
Fueled By Female comes in an array of colors and they are shipped at random, but rest assured the technology inside is all the same!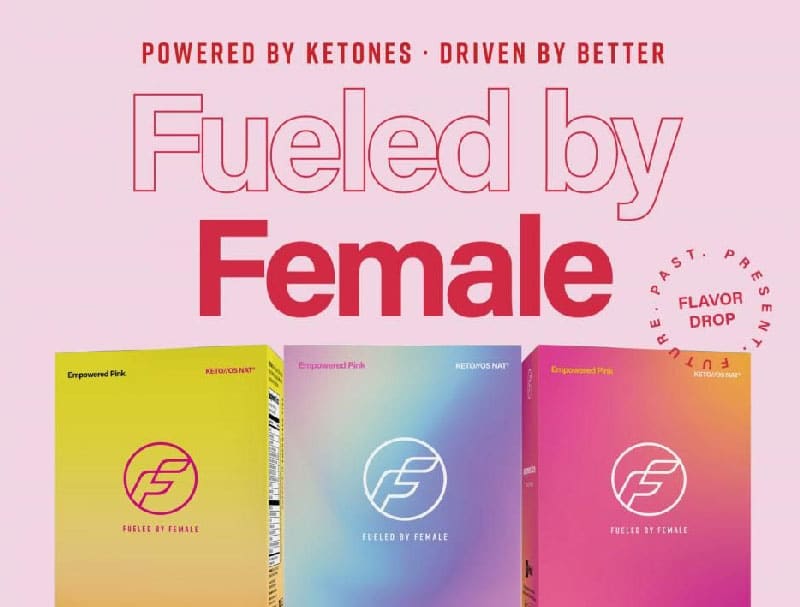 ---
Keto OS NAT Lite
Keto OS NAT Lite is perfect for those starting out on Pure Therapeutic Ketones. These parent-approved ketones are caffeine-free and great for making frozen keto treats the whole family will love.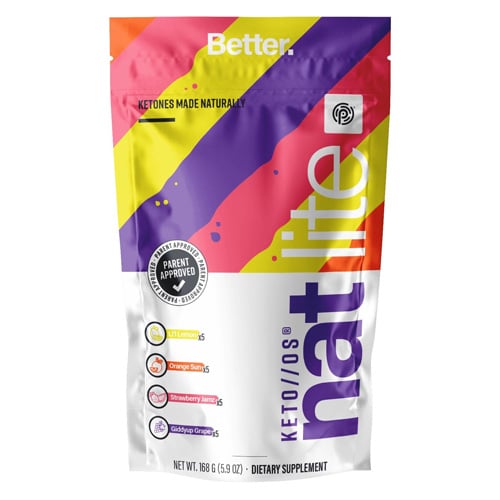 NAT Lite is available in these delicious flavors:
Giddyup Grape
Strawberry Jamz
Lil' Lemon
Orange Sun

---
NAT Liquid Ketones
In addition to the NAT powder ketones that come in sachets, NAT liquid ketones are available in on-the-go ampules. Both powder and liquid forms are made with naturally fermented ketones, taste delicious, and will put your body into ketosis in under 30 minutes.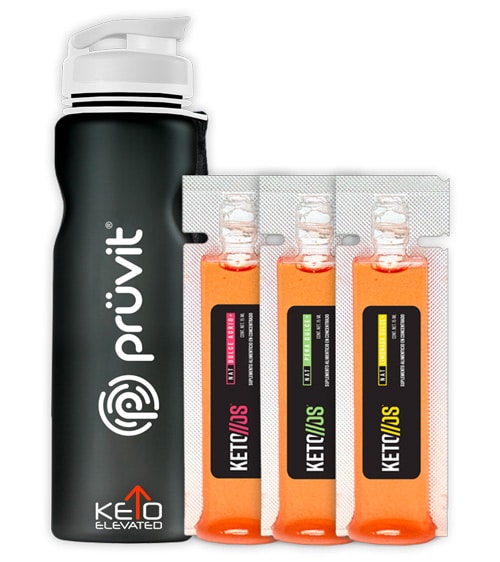 So what's different about NAT Liquid Ketones?
NAT liquid ketones are made with the same patented free-cell (no-salt) technology used in Keto UP energy drinks. This allows for quicker absorption.
Liquid ketones are sweetened with allulose, which is known for improving gut microbiome. Allulose is keto compatible and does not contribute calories or raise blood glucose compared with sucrose.
Liquid ketones first launched in Mexico and are currently available in these flavors:

NAT Dulce Agrio (Sweet and Sour)
NAT Limonada Dulce (Sweet Lemonade)
NAT Pera Dulce (Sweet Pear)
NAT Mango Piña (Mango Pineapple)
NAT Kiwi Limon (Kiwi Lemon)
---
What Are Fermented Ketones?
Through diligent research and testing, Pruvit has discovered a way to create bioidentical ketones using a patented natural fermentation process that mimics the way our bodies produce ketones while in a state of ketosis.
Bioidentical ketones are ketones that are identical in molecular structure to the ketones that are naturally created by our body. These ketones are specifically known as BHB (beta hydroxybutyrate). The body responds to these lab created bioidentical ketones in the same manner as ketones that are produced in ketosis.
The Keto NAT formula takes the bioidentical ketone process one step further by creating exogenous ketones through natural fermentation.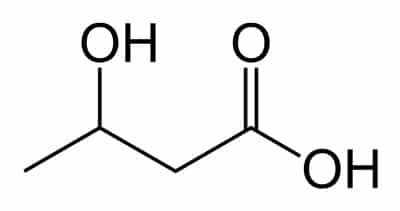 The normal process for creating exogenous ketones requires combining multiple chemicals to achieve the final product. This process often leaves impurities that can work against the benefits of the product, and in some cases have a negative long term effect on your body.
No matter which method used, all of Pruvit's keto products go through rigorous lab testing and DO NOT contain any impurities.
The fermentation process to produce the ketones in Keto OS NAT has no need for, and doesn't involve, added chemicals. Only natural sources (patented) through fermentation to achieve the final product.
Watch the video below to discover the secret to what makes the NAT formula so amazing!
What makes fermented ketones better for you?
The elimination of preservatives and additives. No more chance of impure bi-product left over from the manufacturing process.
Better cellular signaling throughout the body between ketones and how they are being utilized.
People who may experience digestion issues, diarrhea, or nausea while taking ketones in the past, no longer feel the same GI disruption while taking naturally fermented ketones. This means no more incremental dosing to become adapted to ketones.
Lab tests have shown a higher increase in blood ketone levels. Because the fermented bioidentical ketones are extremely well absorbed into the body.
More natural flavor, and no more bad aftertaste.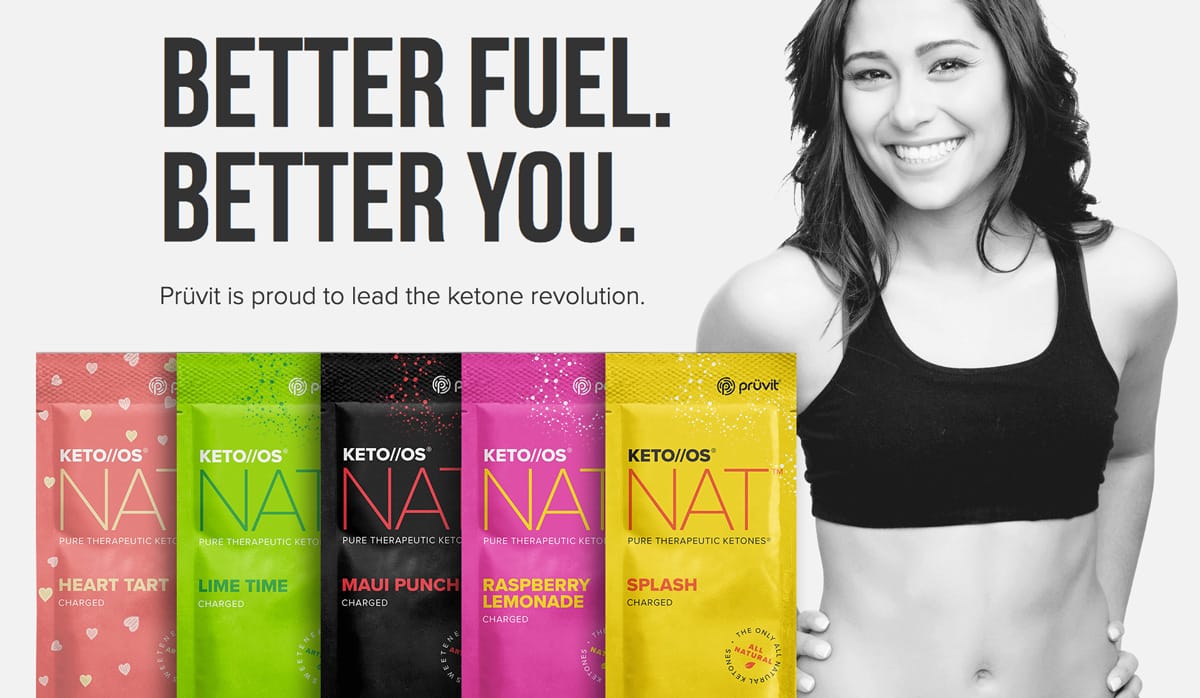 ---
Keto OS NAT Benefits
Here are just a few of the prominent benefits of NAT ketones.
Bioavailability:
KETO//OS NAT and its proprietary N8 Max NAT Blend with patent-pending KetoNAT BHB salts, facilitates quick absorption of ketones which allows a state of ketosis to be reached faster than ever.
DNA Repair with C-Med 100:
The unique C-Med 100 signaling blend supports and maintains healthy cell function, maximizes cell debris removal, and extends DNA telomere length for longevity, promoting rapid repair and recovery for the human body.
Fat Loss:
With increased appetite suppression, NAT ketones help to burn fat by controlling your hunger and reducing your urge to snack.
Energy and Focus:
As a natural fuel source, your body easily absorbs and is able to utilize ketones as clean energy for your body and mind.
---
Keto OS NAT Ingredients
N8 Max NAT Blend: KetoNAT (R-Beta Hydroxybutyrate, L-Taurine, Fermented L-Leucine, C-Med 100).
Other Ingredients: Sodium, Magnesium, Calcium, Erythritol, Citric Acid, Natural Flavor, Rebaudioside A (Stevia Extract), Caffeine (Charged Version), Vitamin B6, Vitamin B12, Vegetable Juice Color, Xanthan Gum, Beta Carotene.
Dairy-free, Gluten-free, Vegan, and Non-GMO.
Note: Ingredients may vary based on each individual product line.
---
Buy Keto OS NAT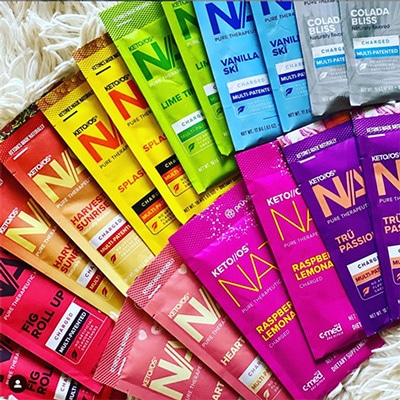 Did you know? The "NAT" in Keto//OS NAT stands for "Nutritionally Advanced Technology."