Introducing, Keto KICK. Ready-to-drink keto energy shots by Pruvit. Give your brain and body a boost with clean energy ketosis!
These 3oz on-the-go shots pack enough ketones to put you quickly into ketosis. And with 100mg per serving of caffeine, Keto KICK will give you that quick boost when you need it most.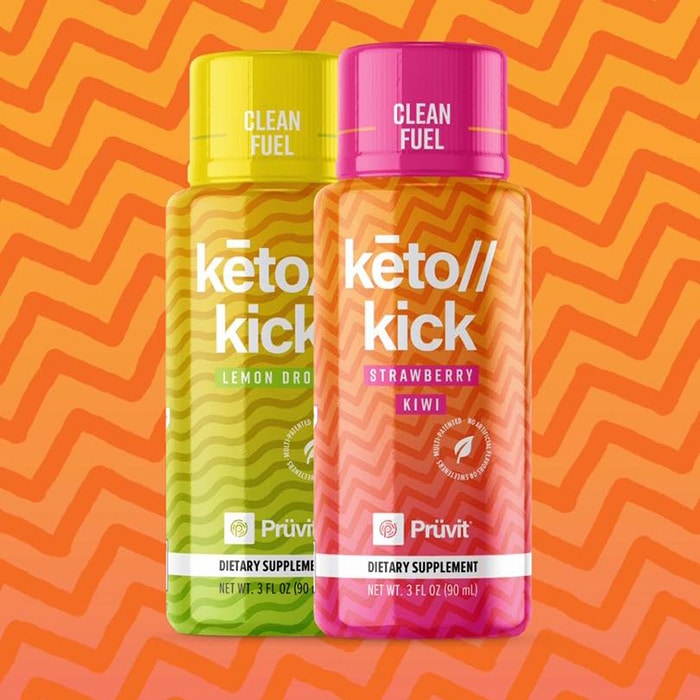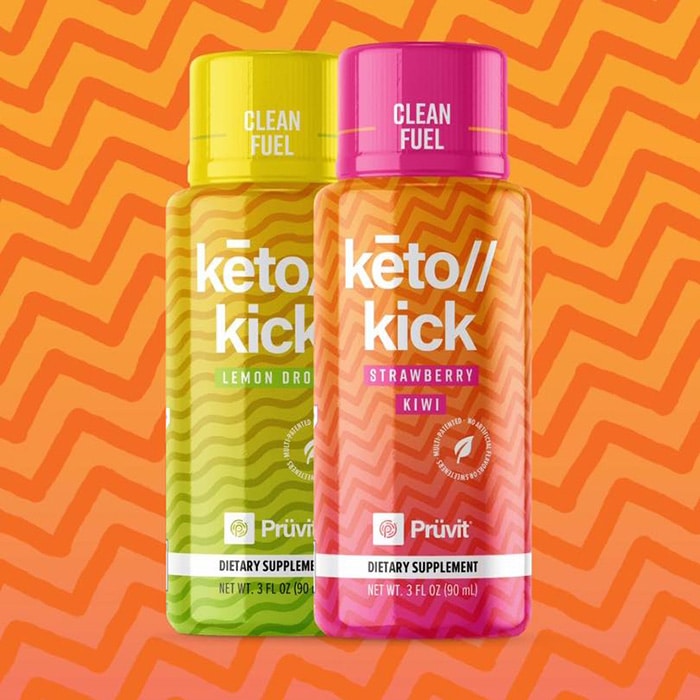 Keto KICK is currently available in these flavors:
Strawberry Kiwi
Lemon Drop
Cherry (caffeine-free)
Berry (caffeine-free)
---
As part of the Pruvit Neuro Boost Collection, Keto KICK is only made of the most quality ingredients to promote optimal cognitive function, focus, and clarity.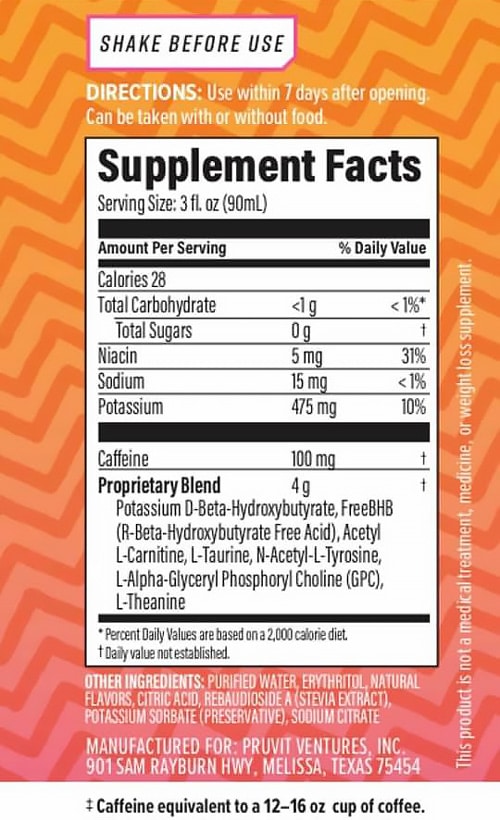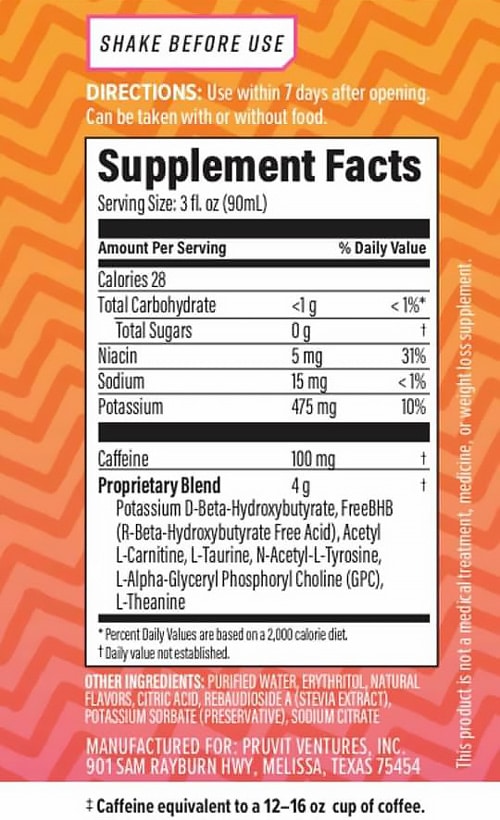 PROPRIETARY BLEND: Potassium D-Beta-Hydroxybutyrate, FreeBHB (R-Beta-Hydroxybutyrate Free Acid), Acetyl L-Carnitine, L-Taurine, N-Acetyl-L-Tyrosine, L-Alpha-Glyceryl Phosphoryl Choline (GPC), L-Theanine. OTHER INGREDIENTS: Purified Water, Erythritol, Natural Flavors, Citric Acid, Rebaudioside A (Stevia Extract), Potassium Sorbate (Preservative), Sodium Citrate, Potassium, Sodium, Niacin, Caffeine.
KETO • GLUTEN-FREE • DAIRY-FREE
---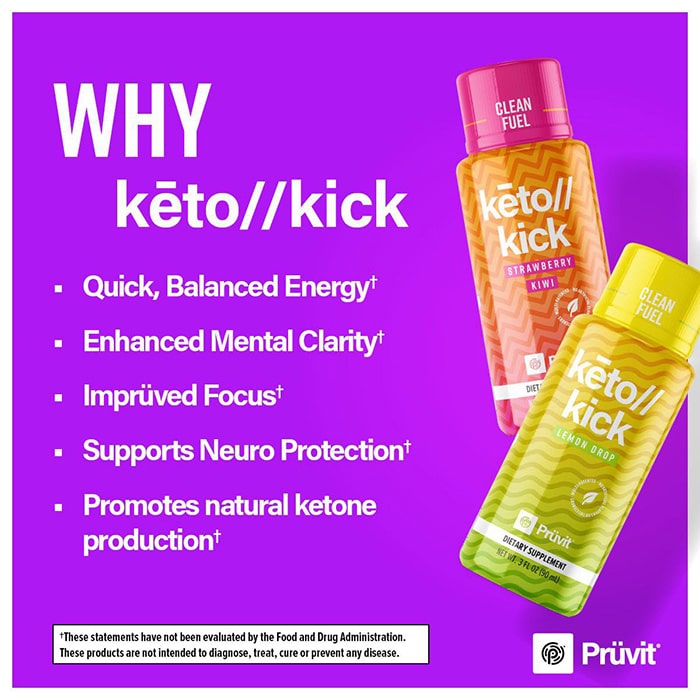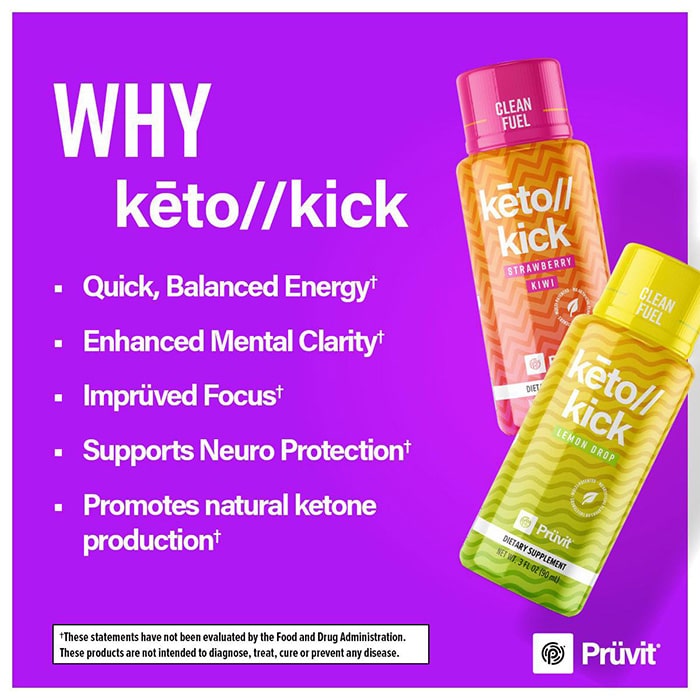 What makes Keto KICK unique?
1. D/R Beta-Hydroxybutyrate – A proprietary ketone technology that is water soluble and better absorbed by the body.
2. Acetyl L-Carnitine – Helps to transport fatty-acids into the mitochondria to support overall energy.
3. L-Taurine – Promotes connection and stimulation of nerve cells in the brain to overcome stress-induced loss in neurotransmitters.
4. L-Alpha GPC – Helps to reduce the neurotoxic levels of Homocysteine.
5. L-Theanine – Promotes a balance and control of caffeine-produced energy.
---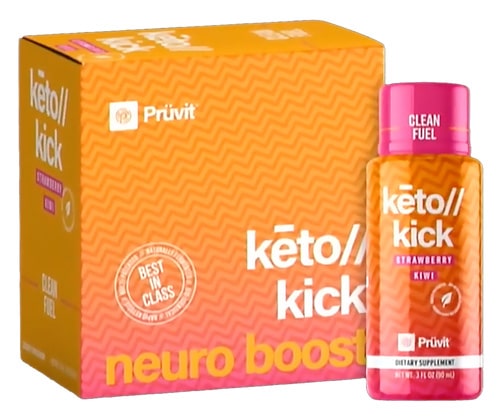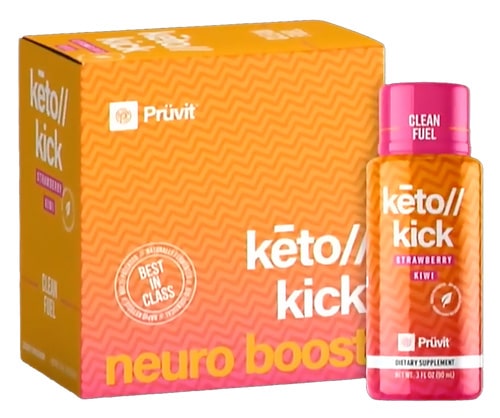 ---
Also, don't forget to try Keto//UP. The best keto energy drink on the market!