Pruvit is not only the leader in Pure Therapeutic Ketones, they also provide a wide variety of limited edition flavors for their flagship product line, Keto OS.
Pruvit is constantly experimenting with new Keto OS flavor types to keep ketone-lovers coming back for more. New flavors are most common to show up during seasonal promotions, and the flavors that get the best feedback from the community can potentially become mainstay products in the online store.
We've put together a list of past and present Pruvit flavors so that you can keep track of the latest and greatest. Products that have a name that isn't obvious to what the flavor is, we will add to the description so you can know what to expect.
---
KETO OS NAT FLAVORS
Keto OS NAT is the most popular Pruvit formula. These ketones are developed using a proprietary natural fermentation process that makes it the most bio-identical ketone to what your body naturally produces. Learn more about Keto OS NAT.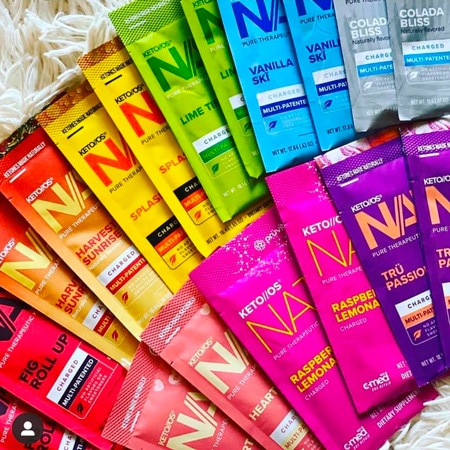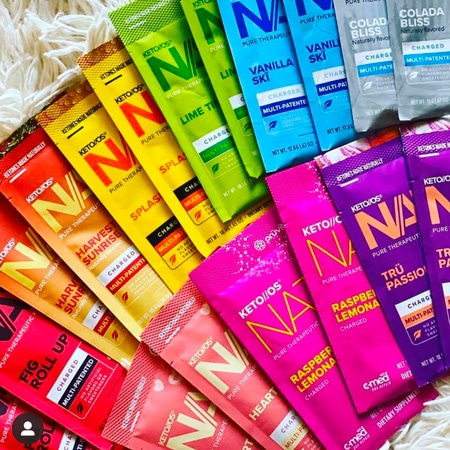 Limited Edition Flavors:
Velvet Razz – Released 5/12/23
Gummy Bear – Released 12/7/22
Rainbow Candy – Released 10/28/22
Green Apple – Released 10/11/22
Pudding Pop (chocolate) – Released 9/22/22
Wild Tiger – Released 8/22/22
Prickly Pear – Released 8/10/22
Miami Vibes – Released 6/3/22
Mojito Nights – Released 6/3/22
Banana Daiquiri – Released 5/13/22
Fresa Freeze – Released 5/13/22
Creamy Mint – Released 3/17/22
Watermelon Sweets – Released 3/6/22
Groovy Grape – Released 1/28/22
Berry Enchanted – Released 11/29/21
Fueled by Female (citrus blend) – Released 11/22/21
Magic Apple – Released 10/17/21
Horchata Clásica – Released 9/25/21
Sweet Jam (strawberry jam) – Released 8/29/21
Kiwi Lime – Released 7/22/21
Sno Cone – Released 7/1/21
Cotton Candy – Released 6/16/21
Citrus Green Tea – Released 6/10/21
Sweet Tea Lemonade – Released 5/11/21
Elderflower Blackberry – Released 4/16/21
Orange Blossom – Released 3/31/21
Hibiscus Lemonade – Released 3/13/21
Dulce Agrio (Liquid ketones) – Released 1/25/21
Cider Sippin' (apple cider) – Released 1/18/21
Pera Dulce (Liquid ketones) – Released 1/11/21
Pom Berry – Released 12/25/20
Peach Cobbler – Released 12/3/20
Pineapple Upside Down Cake – Released 12/3/20
Limonada Dulce (Liquid ketones) – Released 11/20/20
Oh Mai Tai – Released 11/17/20
Melon Blast – Released 10/29/20
Mango Tango – Released 6/26/20
Blackberry Pineapple – Released 6/5/20
Sunshine (light cucumber-lemon) – Released 1/16/20
Dark Cherry – Released 12/2/19
Fig Roll Up (fruit roll up) – Released 11/22/19
Roasted Marshmallow – Released 11/8/19
Colada Bliss (coconut) – Released 10/31/19
Vanilla Ski – Released 10/18/19
Poppin' Pear Apple – Released 9/26/19
Mint Chip Cream (mint chocolate ice cream) – Released 6/17/19
Life's a Peach (peach tea) – Released 5/31/19
Holy Grail (coconut lime) – Released 3/9/19
Harvest Sunrise (citrus flavor with cranberry) – Released 10/16/18
Keto Jellies (jelly beans) – Released 4/21/18
Current Mainstay Flavors (always in stock):
Splash (watermelon-grapefruit)
Heart Tart (sweetart candies)
Lime Time
Swiss Cacao
Raspberry Lemonade
Maui Punch
Tru Passion (passion fruit)
Blueberry Acai
Strawberry Peach
Berry Blue (blue raspberry)
Feel free to leave us a reply in comment section below about any of these NAT flavors as we have tried them all!
---
OTHER KETO OS PRODUCTS
Keto OS NAT, Liquid Ketones –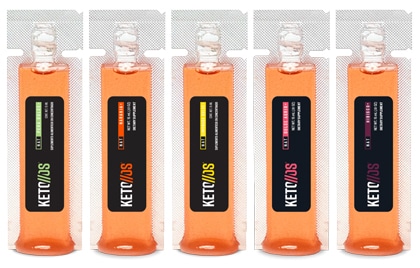 NAT liquid ketones are made with a patented free-cell (no-salt) technology, which allows for quicker absorption. They are sweetened with the keto-friendly allulose all-natural sweetner.
NAT Dulce Agrio (Sweet and Sour)
NAT Limonada Dulce (Sweet Lemonade)
NAT Pera Dulce (Sweet Pear)
NAT Mango Piña (Mango Pineapple)
NAT Kiwi Limon (Kiwi Lemon)
NAT Naranja (Orange)
NAT Hibisco (Hibiscus Lemonade)
Keto OS UNLEASHED –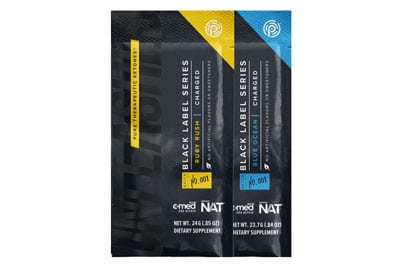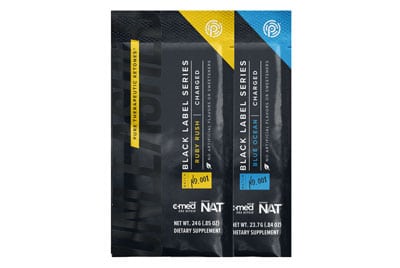 This is called the "Black Label" series due to the formula containing Fulvic Minerals, which give the drink it's dark appearance when mixed with liquids. Learn more about Keto OS UNLEASHED.
Ruby Rush (ruby red grapefruit)
Eclipse – aka Black Cherry Midnight (black cherry)
Blue Ocean (pina colada)
Tangerine Dragon
Keto OS PRO –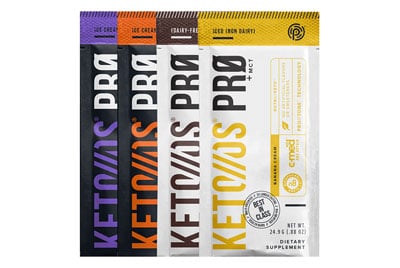 Protein powder infused with ketones for those looking for that extra source of protein and ketone fuel. Learn more about Keto OS PRO.
Apple Butter
Lemon Shortbread
Vanilla Dream
Creamy Mint
Chai Nights
Carrot Cake
Keylime Pie
Cookie Butter
Caramel Cold Brew
Blueberry Muffin
Birthday Cake
Banana Cream
Dark Chocolate
Chocolate Swirl
Orange Dream
---
The First Pruvit Ketone Formula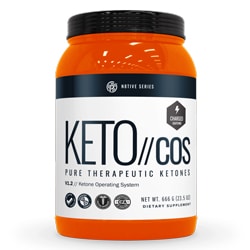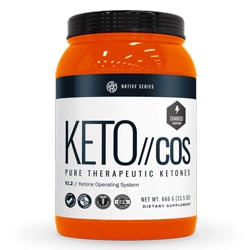 Keto COS v1.2 Orange Dream (Retro) – Released 10/15/15
The Pruvit Keto//COS version 1 series is what started it all. It comes in a delicious flavor that tastes like an orange creamsicle and has added MCTs. In v1.2 the salts are all sodium salts. Sodium salts have a faster uptake and therefore create a quicker spike in ketones. People consuming retro version 1.2 will generally experience the effect of the ketones much quicker and stronger. Pruvit will bring this product back occasionally during limited time promotions for those who miss a taste of the past.
---
How do you order these limited edition flavors?
Head on over to the Pruvit online store to find the most recent limited edition flavors on sale!
*NOTE: Due to limited availability, the products listed on this page may not currently be available to purchase.
This product list was last updated on 5/09/23