What is the Pruvit 5 Day I-Fast?
The Pruvit 5 Day I-Fast System is meant for the person who has never experienced intermittent fasting, or, has struggled with being able to commit to a fasting regimen. The 5 Day I-Fast solves this common dilemma by introducing amazing Pruvit ketone supplements throughout the day. This helps to stave off cravings outside of mealtime by providing your body with premium ketone technology. You'll be eating healthier and smarter!
Why try intermittent fasting?
Boost your body's natural ketone production*
Encourage cellular detoxification*
Balance digestion and metabolism*
Promote appetite and cravings control*
Supports a healthier immune function*
Get an improved sense of well-being*
The 5 Day I-Fast Routine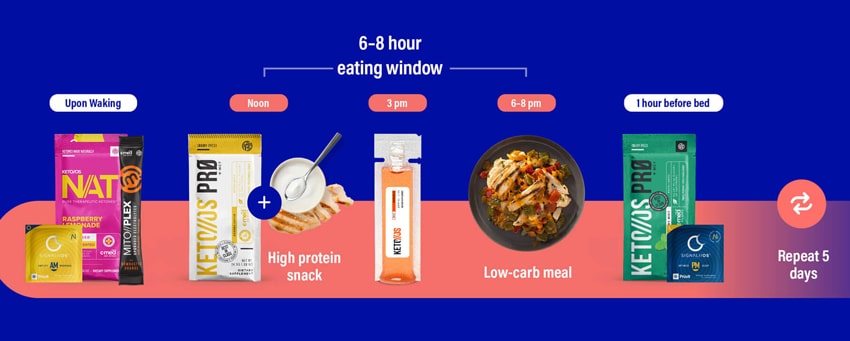 Morning: For breakfast you'll enjoy a delicious serving of Keto OS NAT, along with Mito PLEX and Signal OS AM capsules.
Noon: Now comes your first snack of the day along with a serving of Keto OS PRO.
3 pm: Another serving of Keto OS NAT.
6-8 pm: No ketones, just a healthy low carb meal for dinner.
1 Hour Before Bed: Another serving of Keto OS PRO along with Signal OS PM capsules.
Them simply repeat for 5 days!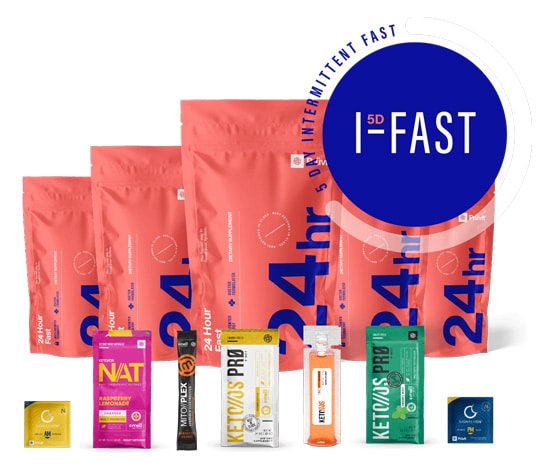 Some helpful tips to improve your 5 Day I-Fast:
Consume whole and fresh foods.
Get plenty of hydration by drinking water.
Eat lower carb meals.
Prioritize protein, veggies, fruits, and healthy fats.
Add in 30 minutes of exercise throughout the week.