Pruvit has enhanced the UNLEASHED series of Keto OS. With more ketones and more caffeine, the new Black Label Keto OS Unleashed is crafted for those who want more.
The formula now also comes with naturally-derived caffeine, KetoNAT ketone technology, infused fulvic minerals, and c-med 100 for DNA repair. The natural fulvic minerals is what gives this formula it's dark appearance when mixed with liquid.
You can get Black Label Keto OS Unleashed in 3 delicious flavors:
Blue Ocean (pina colada)
Eclipse (black cherry)
Ruby Rush (ruby red grapefruit)
INGREDIENTS: KetoNAT (R-Beta Hydroxybutyrate), Erythritol, L-Taurine, Fermented L-Leucine, Natural Flavor, Citric Acid, Stevia, Natural Color, Caffeine (Charged Option), Xanthan Gum, C-Med 100, Vitamin B6, Vitamin B12, Niacin. Delicious Pina Colada flavor!
NO ARTIFICIAL
Colors • Flavors • Sweeteners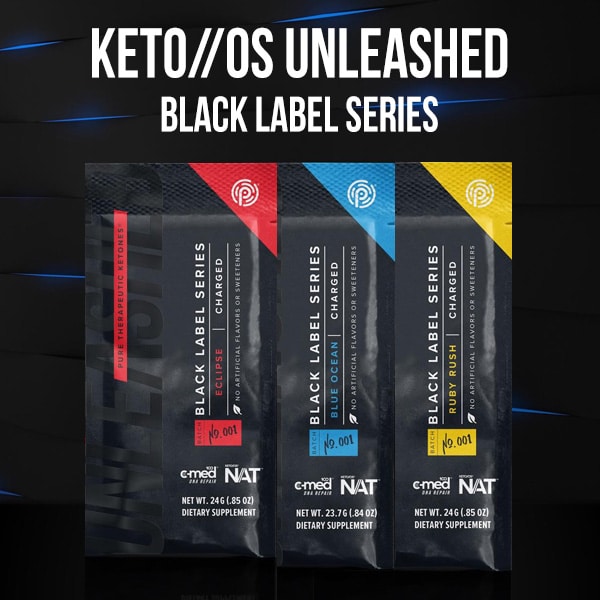 You can order the Black Label series now from the Pruvit online store.