Maximize your Black Friday shopping experience this year by skipping lines and stocking up on Ketones!
For this year's Pruvit Black Friday sale you'll save on products like Keto//OS NAT, Keto//OS PRO, Keto//KREME, Keto//UP, and more. Take a break from the department store madness and save on all Keto OS Products and Promoter Packs.
This Pruvit Black Friday Sale is valid today only, so place your orders NOW via the Pruvit Online Store before they're gone like those Thanksgiving leftovers!
Here is your 2020 Black Friday Offer: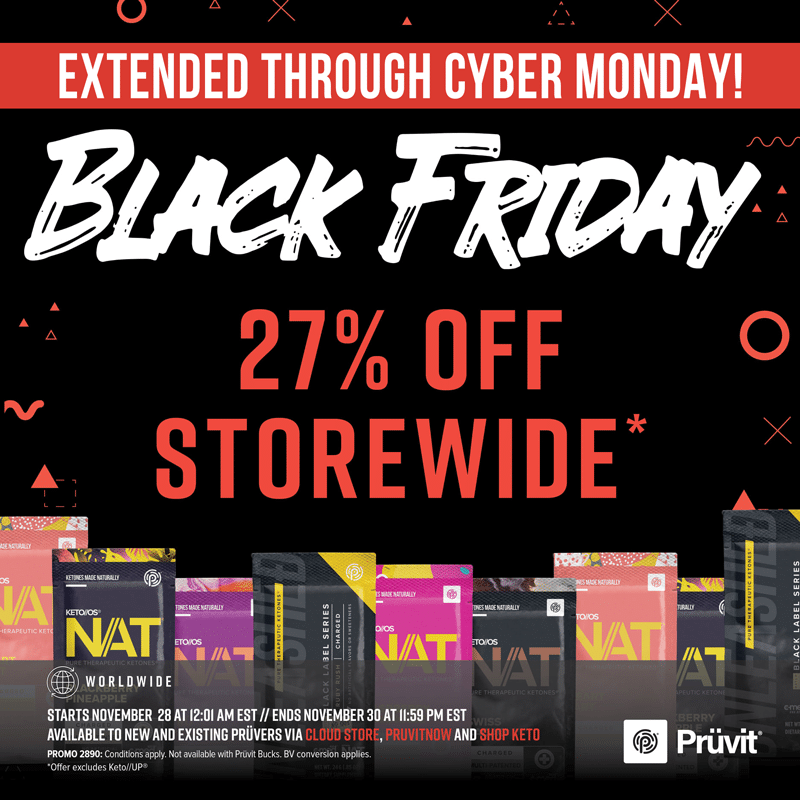 You're reading that correctly, you can SAVE 27% on your favorite Prüvit technology! Grab your wish list and get ready to "add to cart" because this kind of offer is going to go quicker than you think.
Note: if you missed out on the Black Friday sale, you still have a chance to save during the Pruvit Cyber Monday Sale.