The 24FAST is the fastest way to reset your body!
Table of contents
The 24FAST kit contains Pruvit's best product technology. By utilizing a pattern of weekly resets, it works to help you achieve consistent optimal results.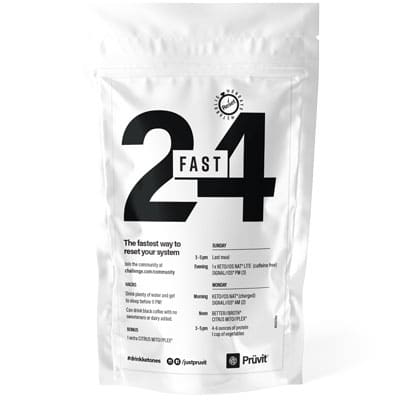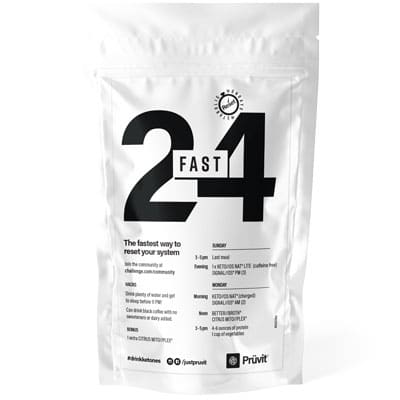 ---
What's Inside the 24FAST Kit?
All the products you need to complete a successful 24 hour fast comes provided with the kit! You'll get a blend of ketone-based products along with products that work synergistically together to help repair DNA, and replenish electrolytes and essential vitamins.


---
The 24FAST Schedule
SUNDAY
3-5 pm – Last meal of the day
Evening – 1 serving Keto NAT lite (caffeine-free), Signal OS PM (3)
MONDAY
Morning – Keto OS NAT (charged), Signal OS AM (2)
Noon – Better//BROTH, Citrus MitoPlex
3-5 pm – 4-6 ounces of protein, 1 cup of vegetables
Use the 24FAST weekly to support overall wellness and system maintenance, AND, when you feel your body needs a quick reset!
---
Order Now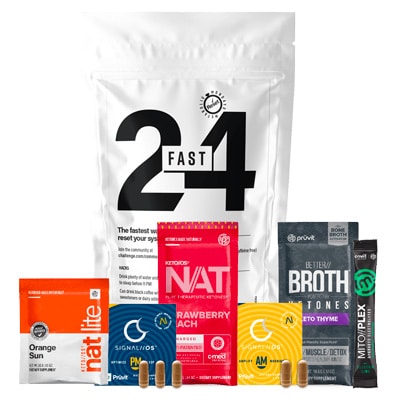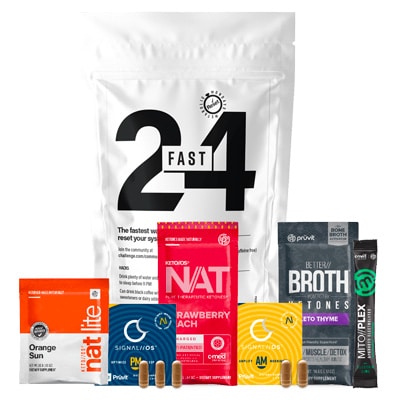 Designed to be your weekly reset in between daily ketones and monthly reboots, the 24FAST is your secret weapon to consistent upkeep.