MCT//143 Virgin Coconut Enriched MCT Oil
MCT//143 Virgin Coconut Enriched MCT Oil is light, smooth, creamy, and tasteless. Making it an amazing addition to any food or drink. Seriously, you can add it to anything! With it's proprietary blend, MCT//143 is packed with organic virgin coconut oil, medium chain triglycerides (MCTs), and phosphatidylcholine (PC) which are loaded with health benefits.
NO ARTIFICIAL
Colors • Flavors • Sweeteners
INGREDIENTS: Organic Virgin Coconut Oil, Medium Chain Triglycerides (MCTs), Rich in Lauric Acid, Phosphatidylcholine (PC)

HOW TO USE:
Begin with one-half to one level teaspoon once or twice a day. Increase every 2 – 3 days as tolerated to prevent gastrointestinal discomfort that may be associated with coconut oil consumption. Take with other foods. If intestinal distress occurs, cut back for a week or two and increase more slowly thereafter.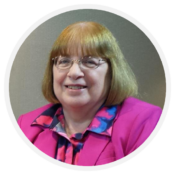 "In MCT//143, organic virgin coconut oil and coconut-derived MCT oil come together to provide a steady stream of ketones when taken several times per day. Phosphatidylcholine (PC) is a major component of cell membranes and is vital to brain and whole body energy regulation." 
As with any new supplement, consult with your physician before using. MCT//143 is not a medical treatment, medicine, or weight loss supplement. These statements hereupon have not been evaluated by the FDA. This product is not intended to diagnose, treat, cure, or prevent any disease.